Choose a destination you are both interested in
You probably have a wish list showing countries you would like to visit, and your partner probably has one, too. Or you may not have thought about it yet. Now it's time to do so. This way you will find out which countries are most interesting for both of you and it's easier to decide where to go!
If you do not come to terms during the first pass, don't give up, you just have to go on. Each of you makes a list of 10 destinations you would like to go to together and then read it aloud. If there are no matches, make new lists.
It could also be helpful to list countries first and if you find some, both of you like, continue by going into detail – list regions or cities or as an alternative, list activities.
Plan thoroughly to avoid misunderstandings
As soon as you have decided for a destination, it's time to start planning. It is really important to plan the first journey thoroughly to avoid misunderstandings.
Among others, you should talk about the following aspects und budget them:
– budget (details will follow)
– activities (as described before)
– cities or nature
Be guided by the budget of the lower income partner
Short reckonings make long friends and money should never be a topic to discuss in a relationship. To get a feeling for money und to avoid disputes, especially during the first vacation as a couple, it is essential to set a budget.
How much do you want to spend on the entire vacation?
If you do not earn about the same, you should discuss this topic early. The higher earner may prefer staying in four-star hotels whereas the one with the lower income would like to stay in a double room in a hostel.
Try something new
Don't say no to everything just because it sounds stupid at first or feels somehow odd. It is important to compromise and to be open for anything new. That's the good thing about a relationship. It motivates us every day afresh to dive into the world of the partner and to dry new things.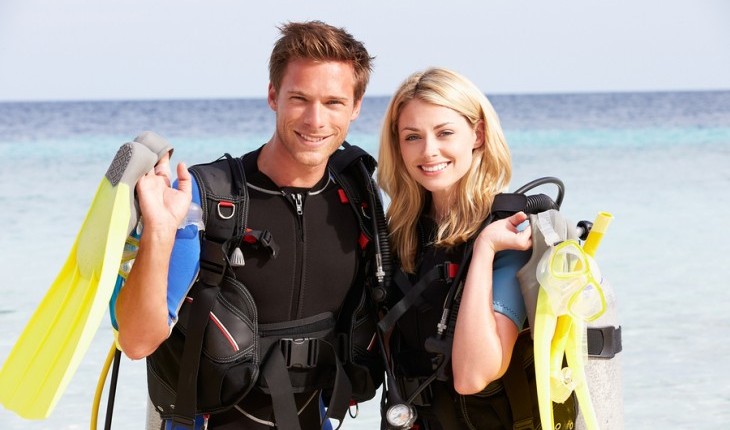 Relax
Although all these tips are meant serious and we have learnt a lot from each other, at the end of the day, we are just we and have a lot of fun. It is a good idea to have a plan. But at the end of the day you should just be yourselves, relax and see what the evening is up to.